III Points Announces a Major Headliner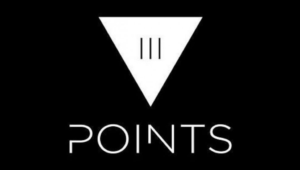 You may be familiar with Gorillaz. No, not the animal, but the British virtual band. Fronted by and comprised of multi-talented musician, singer-songwriter, and record producer Damon Albarn, Gorillaz is known for being an entirely animated band.
Despite critical acclaim and a strong fanbase, Gorillaz has never performed in the state of Florida, but that will be changing this year. For the first time, the band will visit The Sunshine State along with several contributors to perform at this year's III Points as one of the headliners. The three-day festival will kick off on October 13th at Mana Wynwood. It is the only Florida stop Gorillaz will make during its 2017 Humanz tour. The tour is in support of their upcoming fifth studio album also titled Humanz, scheduled for release on the 28th.
Gorillaz emerged back in 2001 with its self-titled debut album, spawning the hit "Clint Eastwood". The band's 2005 sophomore album Demon Days proved to be even more successful thanks to the massive hit "Feel Good Inc." Follow-up albums Plastic Beach and The Fall were both released in 2010.
The rest of the III Points lineup will be announced in the coming days. You can learn more about the festival at the official website: http://iiipoints.com/.
This update is presented by the Miami Beach real estate team representing Blackstone International Realty, specializing in ICON South Beach. If you are interested in Miami Beach condos such as the ICON South Beach condos for sale one of the other luxurious South Beach condos, call 305-588-2451 for information on sales and rentals.