Hot Restaurants to Check out This Spring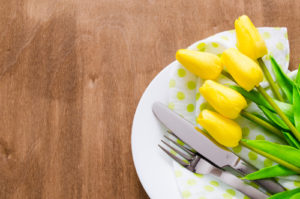 Today we're going to explore some of the best restaurants you can check out in Miami Beach during the spring, several of which are close to the beach! Without further ado, let's get started.
We'll begin with 27 Restaurant on Indian Creek Drive. A full-service restaurant and bar by the same people behind the popular Broken Shaker, the eatery captures Miami's rich diversity. Guests can try menu offerings from South America to the Middle East, Caribbean, and more.
For something truly upscale, you might want to check out Pao by Paul Qui located inside the luxurious Faena on Collins Avenue. Paul Qui is a winner of the prestigious James Beard Award and he also won during his season on popular show Top Chef. You'll be able to dine on Japanese, Filipino, and Texas cuisine.
Originally appearing in New York, Lucali on Bay Road became an instant success the day it opened for business. The calzones and pizza are prepared using handmade dough and the eatery is also recognized for using some of the freshest ingredients. Despite the popularity, Lucali maintains a simplistic charm.
Yardbird on South Beach's Lenox Avenue is a perennial favorite since its opening in October 2011.
This update is presented by the Miami Beach real estate team representing Blackstone International Realty, specializing in ICON South Beach. If you are interested in Miami Beach condos such as the ICON South Beach condos for sale one of the other luxurious South Beach condos, call 305-588-2451 for information on sales and rentals.