Celebrities at Art Basel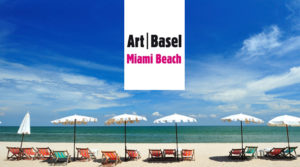 The 2016 version of Art Basel is over, but Miami's art scene arguably remains more vibrant than ever. If you missed out on the event, there were many major highlights as well as a colorful cast of celebrities that made an appearance.
Perhaps most notable of these events was the one involving venerable entertainer Madonna. Making a late night appearance at the Faena Forum, the singer managed to raise more than $7 million during an intimate concert/auction. All proceeds went towards her Raising Malawi foundation, which seeks to assist orphans in the African country. Singer Ariana Grande, Academy Award winners Sean Penn and Leonardo DiCaprio, and entertainment mogul Sean Combs were among the attendees.
Singer-songwriter Jon Bon Jovi also performed at the Faena while rappers Rick Ross and Nas were seen performing over at South Beach's Rockwell Also spotted at Rockwell were celebrities like tennis pro Venus Williams, Kendall Jenner, and media personality Michael Strahan.
Other celebrities that were seen attending the various Art Basel events include actresses Katie Holmes and Sarah Jessica Parker, popular late night talk show host James Corden, model Tyson Beckford, and even lifestyle maven Martha Stewart.
If you attended Art Basel, did you happen to catch a glimpse of a familiar face?
This update is presented by Miami Beach Realtor Tim Allen of Blackstone International Realty, specializing in Icon South Beach.  If you are interested in Miami Beach condos such as the Continuum condos for sale, call Continuum expert Tim at 305-588-2451 for information on sales and rentals.